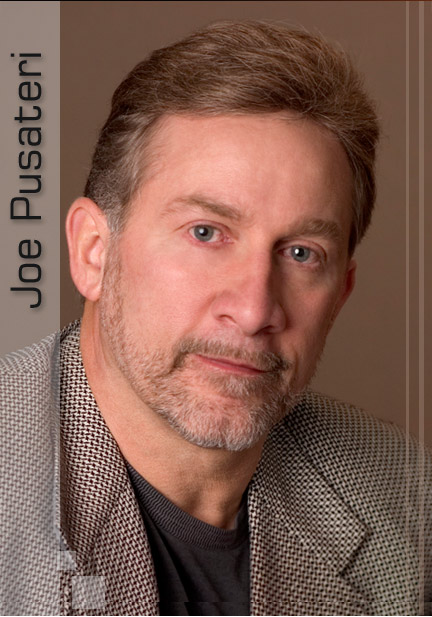 Joe is the founder of Elite Homes, Inc. which he began in 1976.   Elite Homes builds 150-200 homes a year ranging from $300,000 to over $600,000 and is the largest home building company in Louisville, Ky. Elite Homes has built over 2,500 homes in the greater Louisville area over the last 44 years.  Elite Homes is currently developing 9 subdivisions in the metro area.
Joe has been involved in the Louisville community for over 3 decades.  In 1993, he brought Homearama to Smoketown, which were the 1st new homes built in Smoketown in over 50 years.  In 2003, he organized a rescue package to help save the Louisville Orchestra and subsequently served as the president of their board from 2005 – 2008. In 2007 and 2010, his company built a home for the Extreme Makeover:  Home Edition T.V. show. 
Over the years, Joe has given hundreds of speeches on a wide range of topics.  His talks are funny, fast moving, inspirational and loaded with important lessons that the audience will use in their business and personal lives. 
Joe continues to be very involved in both the Louisville community and home building industry has been recognized for his service as listed below. 
Life Director for National Association of Home Builders
1985 – Present: Board of Directors for Home Builders Association of Louisville
1986 – 1989: Trustee on NAHB Remodeler's Council
1986 – 1993: Board of Directors for Home Builders Association of Kentucky
1990 & 1992: President of the Home Builders Association of Louisville (only person elected as president twice in 62 yr history of association)
1990 – 1993: State Pac Chairman
1990 – 1993: Kentucky Trustee for the Home-building industry's National Pac
Kentucky's #6 spike leader with over 1,061 spike credits (New Members Recruited)
Started "Louisville's Best New Homes" T.V. show for the Home Builders Association
Built 34 Homearama Homes
3 Time winner (1984, 1985, 1986) of the Howard C. Reeves Award for membership recruitment by Home Builders Association of Louisville
1987: Named one of the "Big 50" Remodelers by Remodelers Magazine
October, 1987: National Remodeler of the Month
1993 & 2003 Builder of the Year – Home Builders Association of Louisville
2002 Home Builders Association of Louisville – Best Supporting Builder –Louisville's Best New Homes in recognition of creating the show and its 500th episode
2004 Remodeler of the Year – Home Builders Association of Louisville
2005 Winner of the Hearthstone Builder Lifetime Public Service Award
2005 Builder Magazine – Fast Track – 54th Fastest Growing Home Building Company in the country
Won Grand Award in Homearama 23 times
2007 and 2008 Pacesetter Award by Custom Home magazine
2008 Winner General Elmus S. Ussery Presidential Leadership award- Home Builders Association of Kentucky
2011 America's Best Builder by Builder Magazine
Member of the 1989 – 1990 Leadership Louisville class
1990 – 1993: Section chair for the Metro United Way
1990 – 1993: Board of Trustees at Humana Hospital Suburban
1991 – 1994: Board at Channel 15 (Public Television)
1992: Chaired Task Force for Jefferson County Public Schools (planning a construction academy)
1993: 1995: Board at Center for Educational Leadership
1993: Bingham Fellows III
1993: President of the Chamber of Commerce – Area Council "3"
1994 -1999: Board at the Family Place
1996 -1998: Board at Metro YMCA
1998: Courier Journal/Forum Fellow
1999 – 2001: Board at Presbyterian Community Center
2003 – 2009: Board of the Greater Louisville, Inc. (formerly Louisville Area Chamber of Commerce) Also, 1993 – 1998
2003 – 2009: Advisory Board of Salvation Army
2003 – 2010: Board at Louisville Orchestra – Elected President 2005-2008
2003 – 2019: Board at Evergreen Foundation
2004: Mayor's Housing Policy Task Force
2004 – 2005: Eastwood Task Force
2005 – 2011: Board at Leadership Louisville
2005 – Present: Board at Fund for the Arts
2007 – Tocqueville Society Cabinet Member – Metro United Way
2007 – 2011: Board of Kentucky Athletic Hall of Fame
2007 – 2019: Board of King Southern Bank
2007 – 2010: Vice-Chair GLI-TRC Campaign
2008 – 2012: GLI Public Policy Committee
2008 – 2012: Co-chair- 21st Century Parks
2008 – 2010: Individual Campaign Chair- Fund for the Arts
2011 – Chair – American Heart Assoc. Heart Walk
2011 – 2012 Campaign Chair for Fund for the Arts Campaign
2012 – Present: Exec committee – Fund for the Arts
2018: Chair of Leadership Luncheon For Scouting
1991 + 2002: Finalist – Ernst & Young Entrepreneur of The Year
1994: GLI Metro Chamber of Commerce – Top Producer in Annual Membership Campaign
1996: GLI Metro Chamber of Commerce –Honored for Outstanding Community Service for making Showcase Greater Louisville the Nation's Largest Tradeshow in its Inaugural Year.
2001: Family Place Gold Medal Recipient for Volunteerism
University of Louisville – Induction in Parrish Circle
2003 – 2006 and 2012 – 2019: Business First Fast Fifty
2003: Salvation Army – Outstanding Service Award
2003: Leadership Louisville – Spirit of Yes Award
2005: Optimist Club – Citizen of the Year Award
2005: Republic Bank – We Care Award
2005: Business First – Finalist – Small Company Business Leader of the Year
2006: Louisville Magazine #33 of Top 50 Power People in Louisville
2007: Business First – Winner – Small Company Business Leader of the Year
2008: Catholic Education Foundation – Community Service Award
2008: GLI – Fleur De lis Award
2008: Public Relations Society of America, Bluegrass Chapter- Communicator of the Year
2008: GLI – 1st Place TRC Campaign- Top Team Over Goal – Elite Homes, Inc.
2010: Philanthropist of the Year by the Association of Fundraising Professionals Greater Louisville Chapter
2017: Millard Fuller Community Service Award